Young Scooter - "Street Lottery" Mixtape
mardi 8 janvier 2013, par Geoffroy Boul
Rookie of The Year pour certains, Young Scooter persiste en 2013 avec "Street Lottery", toute nouvelle mixtape soignée et riche en collaborations.
Disponible en téléchargement gratuit !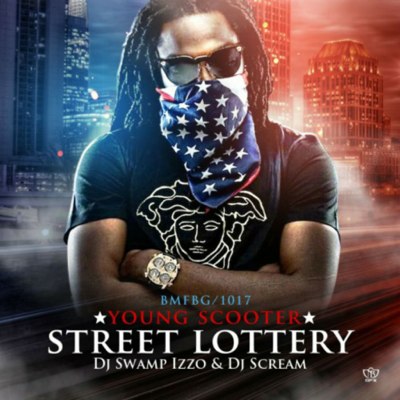 Sous les feux de la rampe et fiers des compliments de nombreux admirateurs, Young Scooter n'a pas l'intention de s'arrêter en si bon chemin. Avec une production soignée et des featurings alléchants, Street Lottery crée l'évènement de ce début d'année !
Assurément la meilleure Trap mixtape du début d'année !
01. Intro
02. Jugg Season (Feat. Future)
03. Juggathon [Prod. By Izze The Producer]
04. Colombia
05. Street Lottery (Feat. Bun B)
06. Work (Feat. Gucci Mane)
07. Dollar Signs (Feat. Cash Out)
08. Street Lights (Feat. Gucci Mane & OJ Da
09. Run Ya Bands Up (Feat. Big Bank Black)
10. Listen To The Street (Feat. Young Dolph
11. Julio (Feat. Future)
12. On It (Feat. Chief Keef)
13. Beautiful Day (Feat. Travis Porter)
14. Nothin Important Than Money (Feat. Marc
15. Made It Threw The Struggle (Feat. Mase
16. Before Rap (Feat. Trouble & OG Boo Dirt
17. Situation (Feat. Youngen)
18. Streets Ain't The Same (Feat. Cash Out
19. Count Up (Feat. Marco)
BONUS TRACKS
20. Shyst Redd - Migo [Prod. By Izzie The Producer]
21. The Runts - Finessin
22. Jose Guapo - Come Get Ya Hoe
Téléchargement gratuit disponible ICI.