Oh hi othelo
Hello Mauricio.
What u up to ?
Right now ? I'm at work - just got here tryin' to get my mind right.
You need one of my famous ham,egg and cheeses of mine dont you ?
How is it out ? i havent gone outside yet…
It's quite brisk actually. Not too cold.
So like croptop and scarf weather ?
More like boobie tassle and thong weather… Maybe socks if your keen.
Word. Good looks.
What's your view on Winter ? A fan ?
Not really - i'm of the pacific island descent…. Not meant to be in this type of weather. Not a fan of crusty lips and ashy elbows.
DUDE ! i need chapstick so bad. It hit me hard yesterday, was so stressed on the train. Yeah you do - saw you last week lookin' like you just ate a box full of powdered donuts. Cause I did. I was so thirsty for the rest of that day… Your quite the chapstick connoisseur arent you ?
I dabble a bit in chapsticks - actually forgot mine today. Fuck.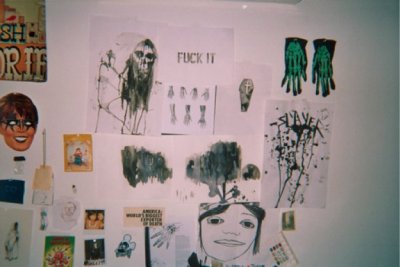 That doesn't sound like you. I remember back in VA you made having chapstick cool. (That sounded lame) I mean I was impressed with how well equipped you were in any situation with your saucer of bees wax. You ended my denial that I too needed help.
Well you know. Crusty lips don't get the chicks.
Thats a bumper sticker waiting to happen.
Burt's or Carmex ?
I just prefer classic cherry chapstick - nothin' fancy with soy in it or whatever.
Nice. Keepin it real. So what else ? What were u for halloween ?
Wayne from wayne's world…. I always forget wayne's last name, but I do know Garth's….Garth Algar.
Wayne Campbell !
Oh yeah - duh
HA ! Algar. He was like born with a dungeons and dragons name already. So dope.
Hey speaking of Campbell, you miss good 'ol Scott ?
Yes from time to time.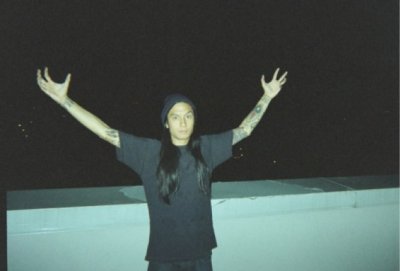 For some reason I feel like I can see you guys playing really sinister pranks on each other. Like spy vs spy or some shit.

Mostly not on eachother - but others if that… Pretty arduous long non-stop work days. Aint' no time for fuckin' around, but with all the hard work came a lot of positive outcomes and free vacations and shit like that.
NICE !
So I was in Dashwood Books the other day and saw the zine you contributed to, Trilogia Della Morte … Looks dope. How'd that come about ?
Mmm - lele had seen some of the new art stuff i was working on - really type driven and creepy …. so with the series being horror-driven, i guess he thought I would be a good match to illustrate them.
How do you know Lele ?
I had met lele a few years back in Milan while working on an installation with Scott. We were homies right away.
Sounds romantic.
True bromance.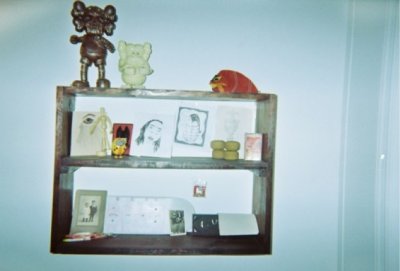 So the zine is inspired by filmaker Lucio Fulci's horror trilogy. What director would you say inspires you ?
I like Robert Rodriguez films, Wes Anderson, Spike Jonze, Larry Clark, Harmony Korine.

Good choices.
You come quite a ways since your days in Bridget Camden's class winning cannonballs and shit…where would you like to see yourself in the next 5 years ? Whats your dream project ?
Man, really I don't know. I just kind of go where the wind takes me. I don't really like to make plans - just live by the moment and for the moment. I suppose I'm just making choices as they come. But maybe doing something more with art rather than art directing. Even though art directing is fun, it never really turns out the way you want - clients and higher-ups always make you change shit.
True.
Art on the other hand is 100% me. The other day someone asked me why don't I use more color - why don't you fuck off, I don't tell you how to color within the lines do I ?
Really I didn't say that - but that's how I felt.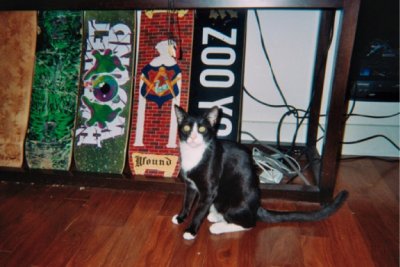 Ha I feel ya. Have you ever thought about getting into film ?
Yes - I often envision things happening in life as music videos. My best friend and I in our early days of high school used to make short films all the time. We had a hi8 video camera and an imac with imovie.
Dude I used to love doing that. I did that with my bro a bunch. I'd be his puppet basically and we'd basically re-enact the best scenes of every Coppola and Scorcese film. I think i took it too serious when I tried to make skits with my friends tho. I got all James Cameron on that shit.
Haha - you made the avatar pre-qual.

Yea. Its about 2 mexicans who can't figure out what to eat for dinner.
Duh, tacos.
Exactly. Mmm.. tacos.
Didnt you just play "Alice" in a music video ?

Play "Alice" ?
Yea in a Pagoda video ? Alice and wonderland stats ?
Oh yeah something like that. I played a modern day native american city kid who finds himself daydreaming about being in his own comics to escape from the city's turmoil and everyday obstacles - or something like that. I don't even know if i'm supposed to be talking about this. haha. Let's just keep it at that.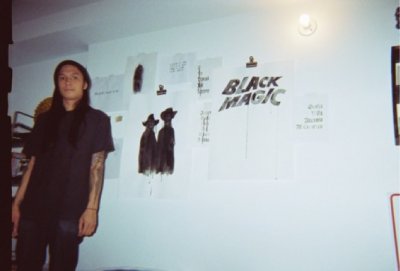 Sounds good… Boners Round !
BAG OF BONERS !
Oreos or Mint Girl Scout cookie ?
Oreos my dog.
Jenna Jameson or Jenna Haze ?
Jenna Haze, Jenna Jameson is old as shit now and probably has some gross ass tit bags.
Bodoni or Bebas ?
Bodoni. Been fuckin' with serifs lately.
Orangina or tang ?
Orangina. Haven't seen that tang in a minute
Ill or trill ?
ill.
Chea, ok spent. Thanks homz.
No prob.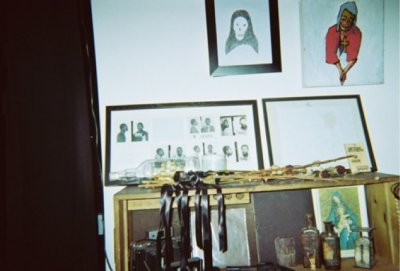 images © Mauricio Vargas.